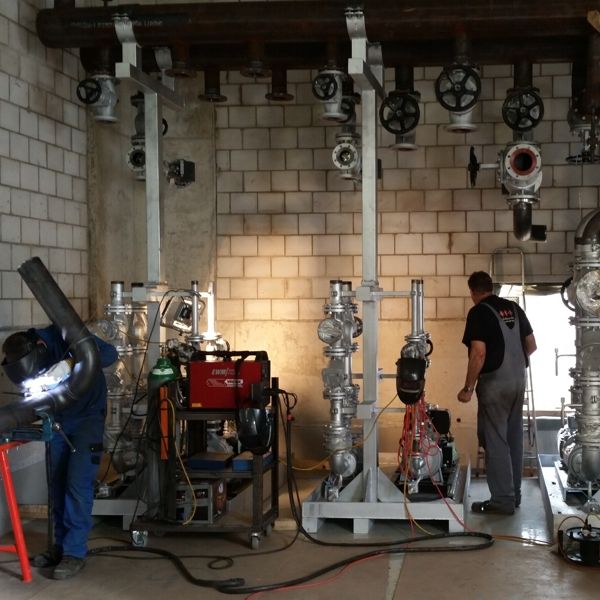 GTS Engineering is also strong in pipe works.
In our factory we assemble and do the prefabrication of pipes and installations.
The mounting and the piping we do on site. We deliver and install worldwide.
We work with all materials like:
Steel pipes St35, St37, St52...
Stainless pipes 1.4301, 1.4404, 1.4435...
PE pipes and other plastics like PVC
all mediums like:
Thermal oil
Steam
Hot water
Pipes for beverages
Heating of buildings
Chemical installations
Oil and Grease pipelines
Hydraulic pipelines
Cooling pipelines
GTS Engineering is able to deliver all the necessary mediums for a whole Fabrication plant, like Thermo oil, Steam, Cooling, Hydraulic, Ventilation, Climatisation...
Please ask: Contact
Installation of Pumps and

Distribution Pipes

Pipeline Extensions

Main Distribution with

Secondary Regulation Units