Advantages of a GTS Heating System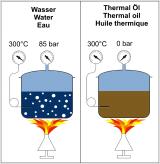 Water or steam are commonly used in heating systems as heat transfer medium.
But at high temperatures require correspondingly high working pressures.
---
GTS Heating System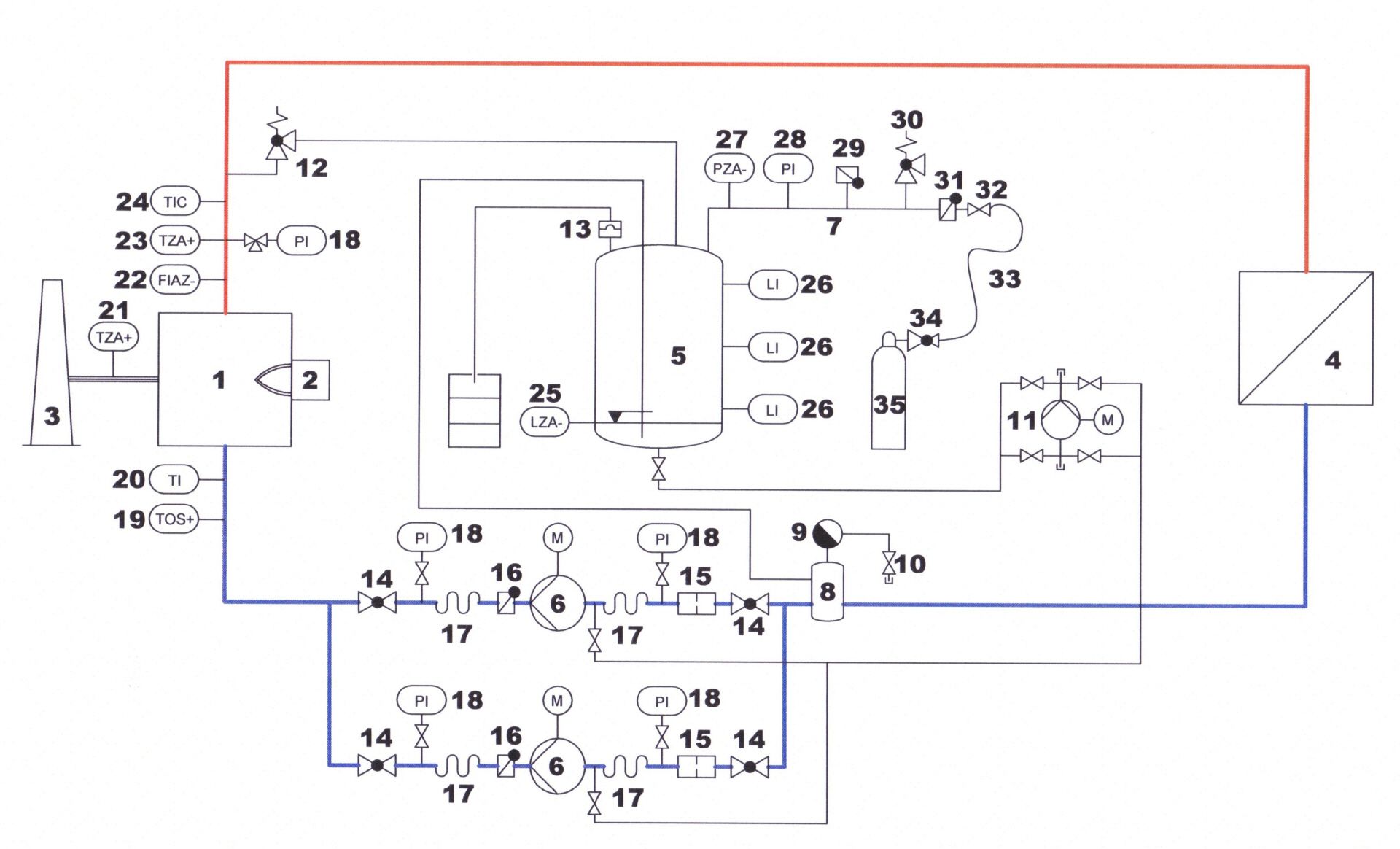 Schematic diagram of a typical GTS thermal oil plant with all the necessary ingredients.
Here with double pump system.
---
Applications Of GTS Heating Systems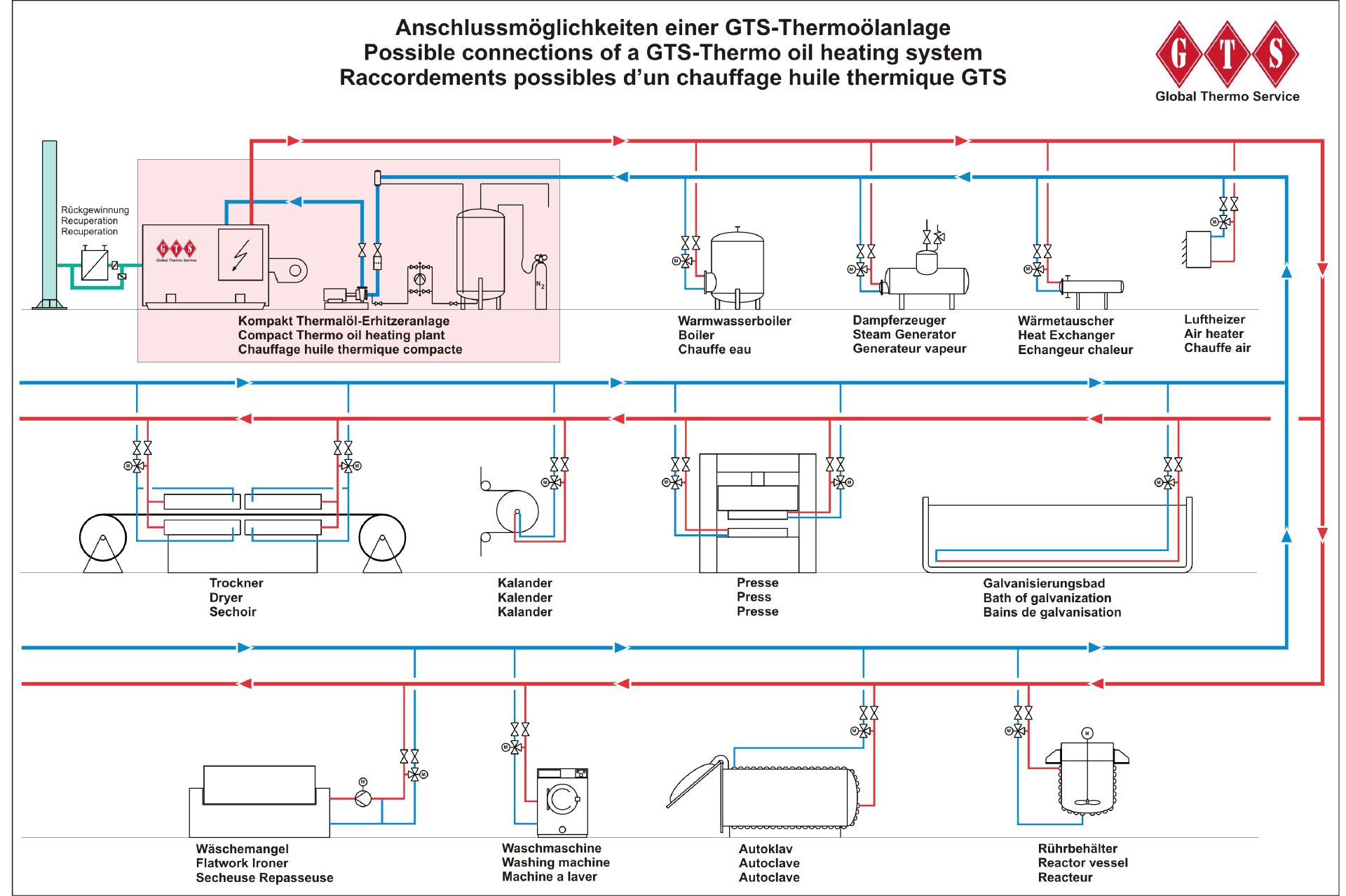 The following list may not be complete Because of the diverse applications.
If needed, please contact us so that we can offer you comprehensive advice.

---
Regulations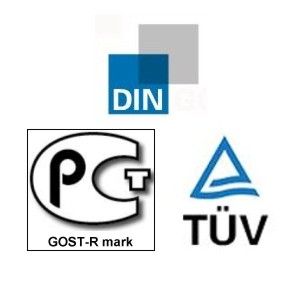 The GTS Thermal oil heating systems are constructed and assembled according to the following Regulations and Standards..
---